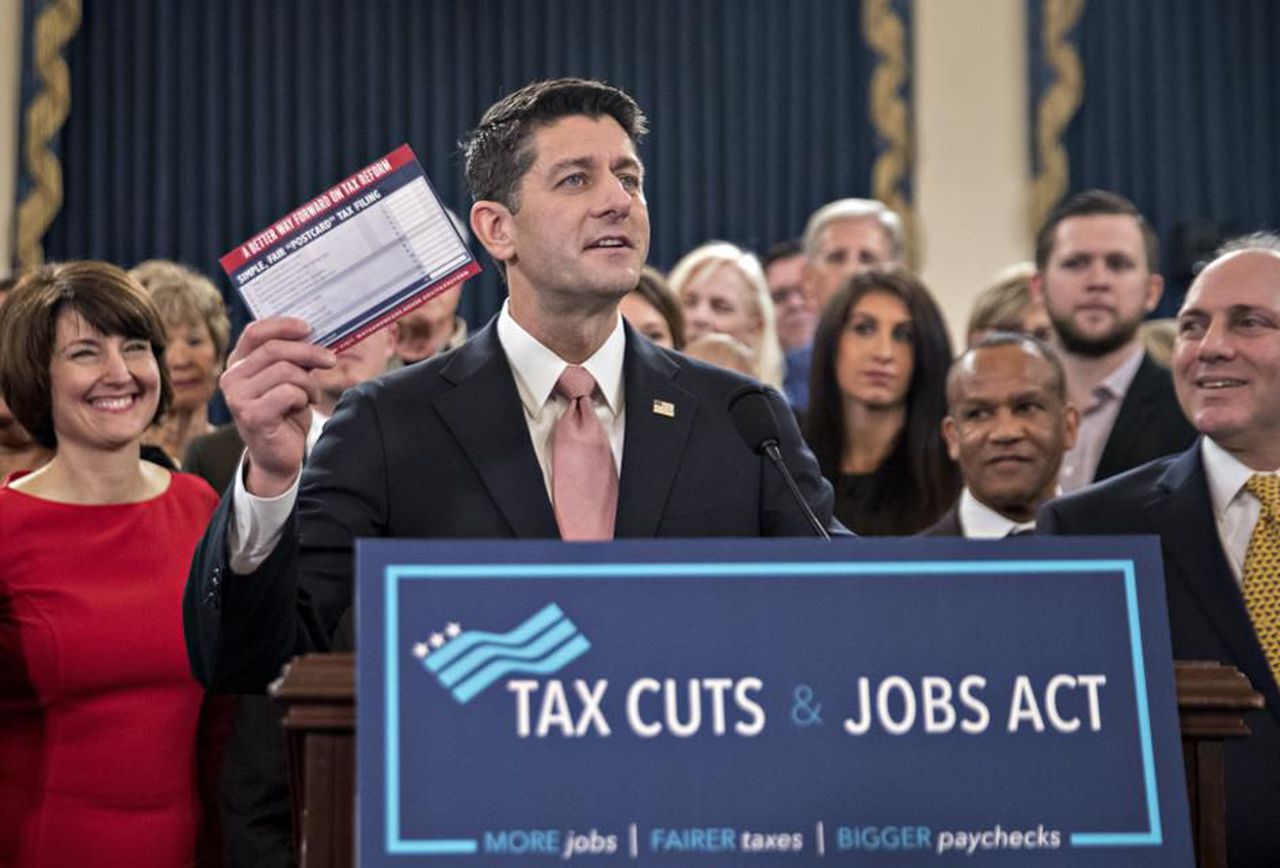 Well, it's official…on December 22, 2017, our fearless leader, President Trump, signed the Tax Cuts and Jobs Act into law. The new tax legislation, moving forward, will have an impact on Americans, but let's get down to it…we want to know how it will affect California homeowners and the real estate market, right?
In order to focus on California real estate and homeownership, I'm not going to discuss the other aspects of the tax reform, but it is important to note that some of it may have some further impact on individual cases of California homeowners and the market. As a quick assessment, and in general terms, this new tax reform should be quite good for corporations, the very wealthy, and some of the middle class in certain lower-cost states. Where it appears to have some detrimental effects for taxpayers is those with combined incomes between $400,000 and $1.5 million in high-tax states of the west and east coasts.
Another disclaimer/note: There still appears to be quite a bit of confusion about the new rules. This is as a result of conflicting aspects of the reform bills between that original House bill passed November 2nd, 2017 and the Senate amendments passed on December 2nd, 2017. So, this is what we can at least make of what we know right now. So, let's go through the most important aspects of the new tax reform for California real estate and homeownership.
Good News: Exclusion of gain from sale of principal residence
Well, this one was a little bit of a scare for all of Americans. The initial bills called for substantial limitations on taxpayers' ability to exclude up to $500,000 in gain in the sale of their primary residence, final legislation leaves this rule untouched (phfeeew). Thus, taxpayers can still exclude up to $500,000 (married, filing jointly) in gain if they have owned the property for more than 2-years and have lived in the property for at least 2- of the past 5-years.
However, something that I've read and discussed elsewhere among other tax professionals and housing experts is that this rule in section 121 of IRC is DEFINITELY on Congress' radar, and [I hate to say it], but scarily, it could potentially be repealed at some point in the future. [Insert ghost face emoji here, haha].
Some "Bad News:" Limitation on Property Taxes Deductions (and "SALT")
Yes, this one could be bad news for some. You see, under currently/previous tax code, taxpayers who itemize (as opposed to take standard deductions) are permitted to deduct the amount they pay in state and local county/city taxes from their federal tax return. That includes both state income tax as well as property taxes paid on real estate. However, the new House and Senate tax bills still permits the itemized deduction of SALT (state and local taxes), with a limitation of capping at a maximum total deduction of $10,000.
Now, this may not have much of an overall affect on all California homeowners. Due to the nearly-doubled standard deduction amounts, many homeowners will now receive greater benefit from taking the standard deduction, rather than using the itemized deductions…and therefore, the SALT deduction limit of $10,000 will not apply to them.
However, it's interesting to note that many people who actually can afford to purchase a home in California likely already pay over $10,000 in state income taxes alone. So in such case, this change may effectively eliminate the deductibility of all property taxes if your state income taxes are in excess of $10,000.
Here's one example: let's say you paid $5,000 in state income taxes and you paid $4,000 in your annual property taxes. In this case, you'd have a combined $9,000 of SALT (state and local taxes), of which you'd be able to deduct all of on your federal tax return (if itemizing). This could be a likely situation, especially among homeowners who purchased their home at low values and have relatively low annual property taxes as a result. So, this change to the tax code may not have as much of an effect on those with a combined SALT of $10,000 or less.
On the other hand, let's say you just recently purchased a home in San Diego for $600,000. In that case, your annual property tax assessment will be roughly $6,500-$7,500 (typically between 1.1% and 1.25% of home purchase/value). In addition to that annual property tax referenced, if you also had state income taxes in excess of $3,000 (which is likely you would if you were buying a $600k+ home), you'd be using your maximum allowable deductibility, and any SALT in excess of that $10,000 would not be deductible on an itemized deduction federal tax return.
[Notes: this all assumes a taxpayer using itemized deductions rather than taking standard deduction. Furthermore, the alternative minimum tax that may already set in for a taxpayer in these examples/situations. All of this may make the SALT deduction limitation may be a completely moot point. Different situations and personal financial circumstances will vary, so these are not an across-the-board statement.]
It's effect on the real estate market: This change could reduce some of the incentive for the purchase of real estate, which could tamper some of the buyer demand and ultimately ease some local markets and values. Additionally, this change may make some California taxpayers take a look at their housing, tax, and financial situation to determine whether moving to a lower-taxed state may be tax favorable for them. This could start showing up as an increase of Californian's selling their homes, which would increase home listing inventory. However, with the existing low listing inventory that we have been observing in most California marketplaces, the reduced incentive and buyer demand, coupled with some California relocation for tax-favorability purposes…may only allow the inventory levels to naturally fill back in, allowing healthy balanced markets…not quite enough to just crash the markets though! No, it's not going to crash the market and send the California home values in a downward spiral as some of media and politicians like to scare us with.
More "Kinda Bad News:" A Reduction in the Amount of Mortgage Interest Deduction Permitted
Under the new tax law, mortgage interest on real estate loans will only be deductible to the extent of the first $750,000 of principal amount of the loan. This is down from $1.1 million (which was the combined limit of the $1 million mortgage mount and the $100,000 equity line deductability.) However…existing loans, and the refinance of existing loans, will be grandfathered with the previous $1 million principal amount limitation, with the only exception there being that the additional $100,000 deductability of equity lines has been eliminated, regardless.

So, this means that if you have a real estate loan for–say $900,000–, you will now only be permitted to use an itemized deduction of the paid interest on $750,000 of that loan, not the full $900,000. Sure, in that situation, it could mean an increased taxable income of $5,000 or so, but there are so many other tax variables that could make that further negligible.
However, for those who obtain a real estate mortgage of $750,000 or less, this should have no effect on on their tax situation.
It's effect on the real estate market: I don't see this change having significant impact on the psyche of potential buyers. It may have a very small 'hesitation effect' on the $900,000-$1.25-million market, but I'm predicting that would be short-lived. Will a few-thousand dollar difference in a prospective buyer's annual tax liability be enough to deter them from still buying the home that they want to live in? I say no.
My Overall Take
I do not believe the new tax reform will have any immediate effect on the California real estate market. With so many variables involved, every single California homeowner's tax situation will be different, and each will be aftected differently. It's going to take a year or two of Californians going through their tax and financial situations and determining the tax effects on them, before any positive or negative actions are being taken by them. Buyers and sellers will continue to buy and sell for the same reasons that they always have…life changes.
Read the released details of the bill here: https://www.congress.gov/bill/115th-congress/house-bill/1
*This is a cursory summary of the recently released tax reform bills. Readers are 100% advised to discuss the new rules with their tax advisors to determine how the changes will impact their personal circumstances. The info and opinions expressed herein may not be relied upon as tax or legal advice, under any circumstances.