I get this question almost every day. Whether I'm in line at Starbucks chatting to the lady behind me, showing buyers homes in the neighborhood, or just hanging with friends…I always get, "So, should I wait to buy?"
There are 2 simple numbers you need to look in the infographic below:
Buy Now Payment:

$1,237.18

Buy Next Year Payment: $1,415.74
These are based off of a $250,000 price and generalities, but you can see the difference. Waiting to buy a home in San Diego, and putting it off for another year, will ultimately cost you more money…like, a lot of money if you look at it over the course of time.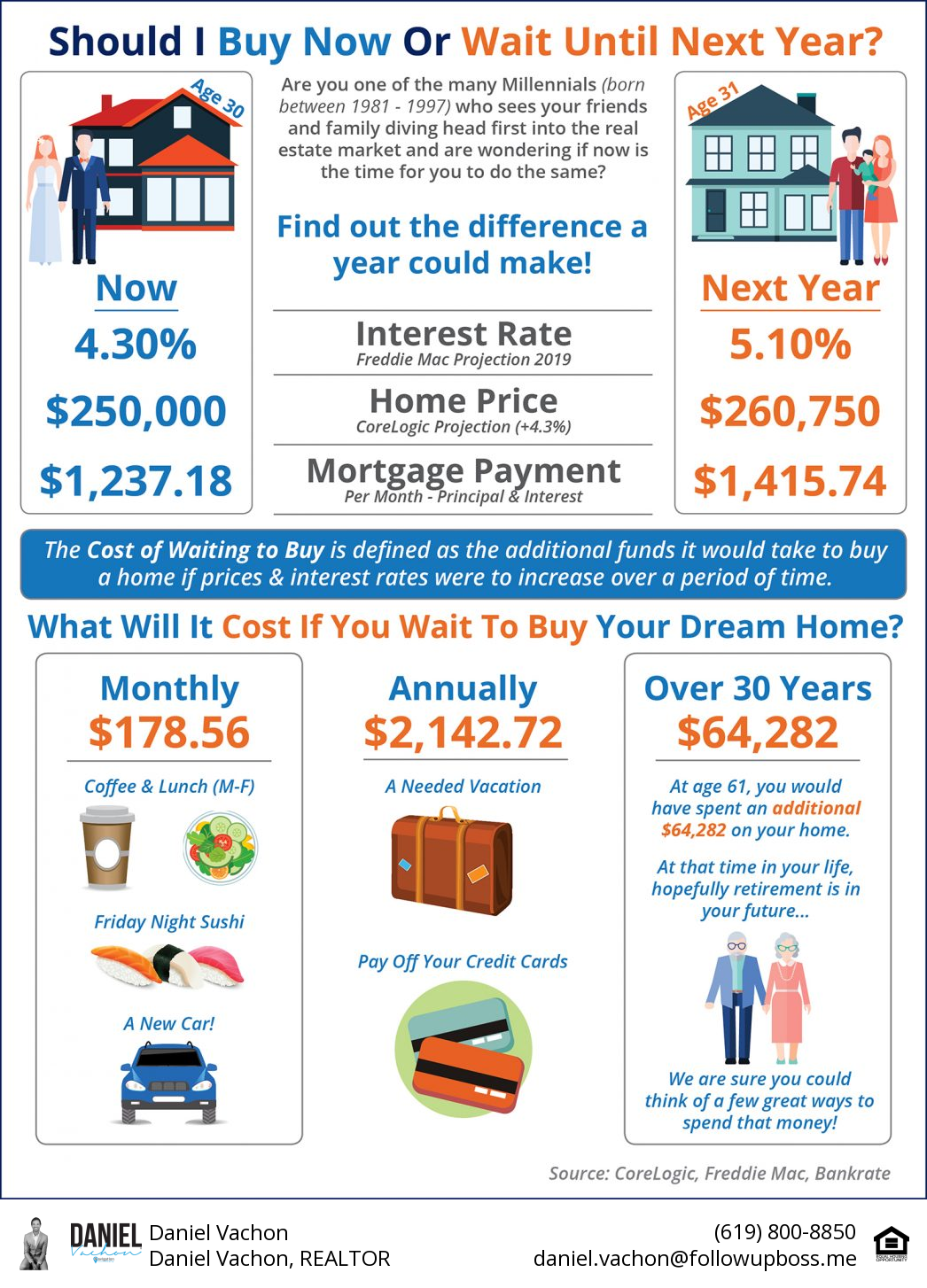 The definition of "Cost of Waiting to Buy" is the additional cost over the course of a certain period of time if home prices and interest rates are to increase.
According to analysts, prices and rates ARE expected to increase.
Freddie Mac predicts interest rates to

increase

to 5.1% by 2019.
CoreLogic predicts home prices to

increase

by 4.3% in 2018.
Waiting till next year to buy a home in San Diego will not benefit the average buyer.